Trending
Egyptian Archaeologists Discover Two Tomb in Dakhla Oasis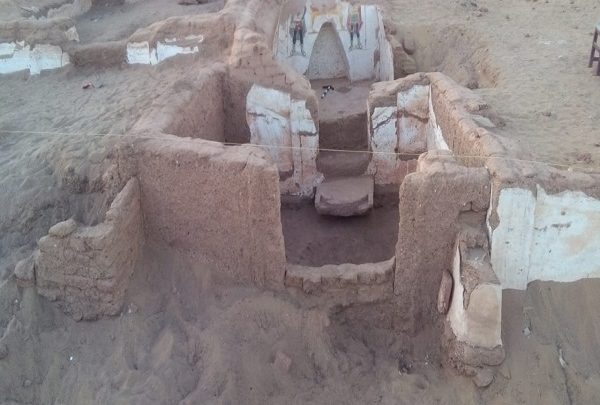 The Egyptian archaeological mission of the Ministry of Antiquities and working at the site of Ber El-Shaghala in Dakhla Oasis succeeded to discover of two tombs dated back to the Roman era. Their walls were decorated with colorful and bright funerary drawings.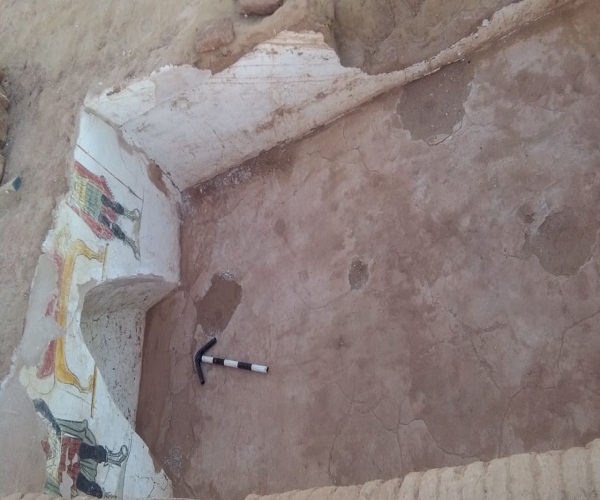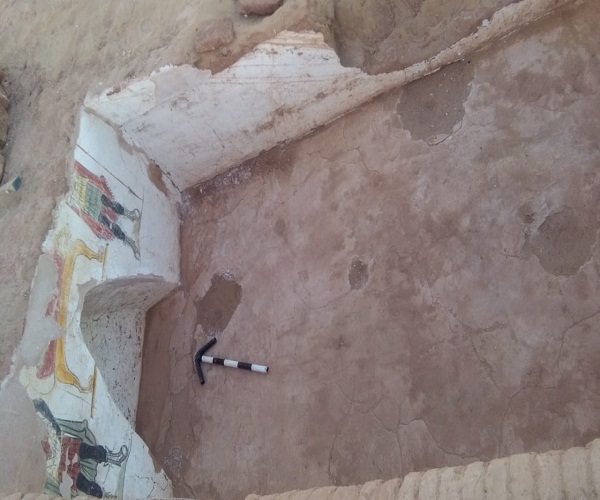 Dr. Mustafa Waziri, Secretary-General of the Supreme Council of Antiquities, said that the work of the mission this year included archaeological excavations in the area to the east of the excavations of the previous season, where the first cemetery was discovered, consisting of a staircase of 20 degrees, it is preceded by a Hotop mud-brick sign, and has the remains of a layer of mortar that leads to a calcareous altar from limestone and from it to the main entrance of the cemetery, built of sandstone, leading to the main hall of the cemetery, extending from east to west.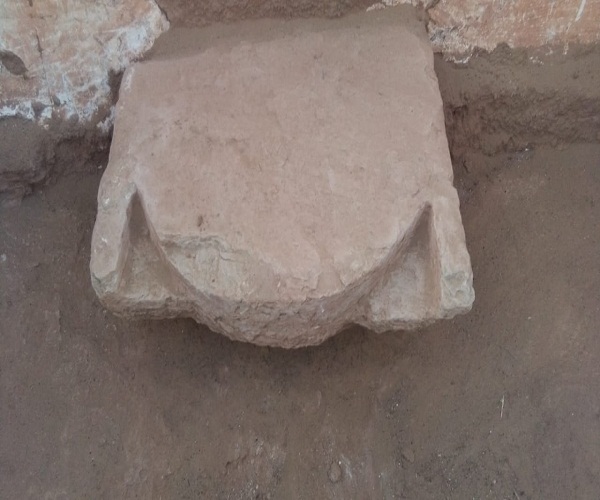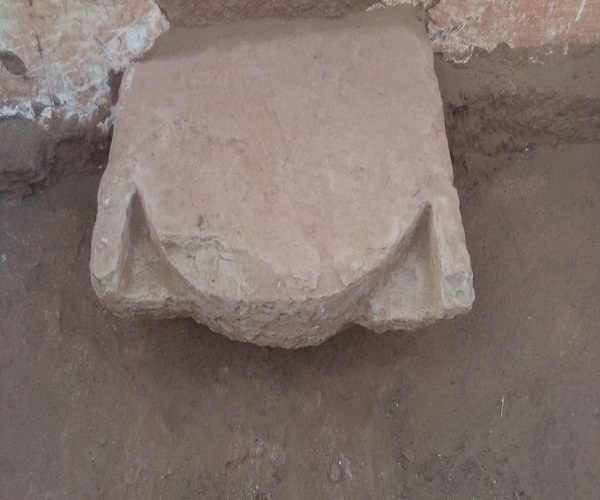 He pointed out that the hall was built of mud-bricks of 540 cm length, width 250 cm, height 370 cm, and the ceiling is found, most of which is destroyed. The northern wall also contained two entrances to two burial stones, topped by two other sections with an entrance from the east. Inside were some skeletons, some runnels and pottery vessels.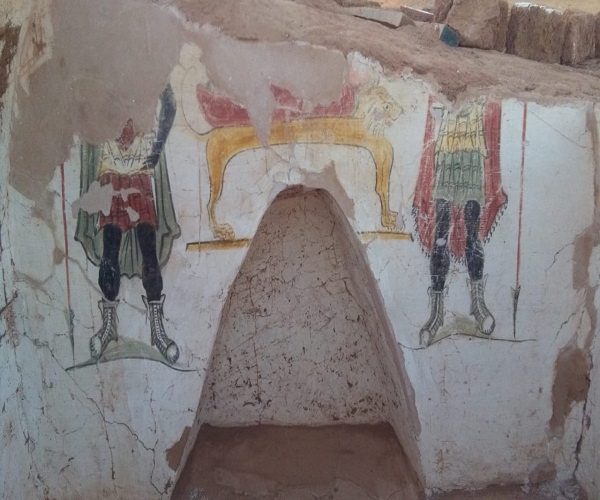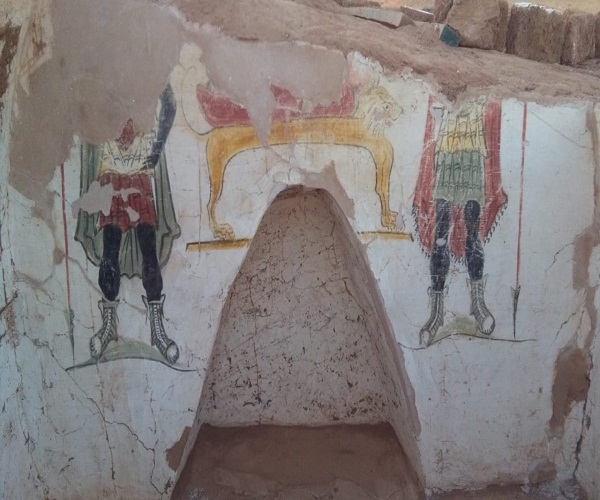 As for the second cemetery, Dr. Ayman Ashmawy, head of the Egyptian Antiquities Sector, said that it is located in the eastern part of the first cemetery and was found as a result of the excavation work to the east of the first cemetery. After the removal of the rubble, a mud-brick cemetery was found, consisting of a cross-sectional hall, and two crumbling side-stones with foundations of a funerary shrine in front of it, a mud-brick altar with stucco remains, and a table of sandstone offerings in front of the door leading to the burial chamber.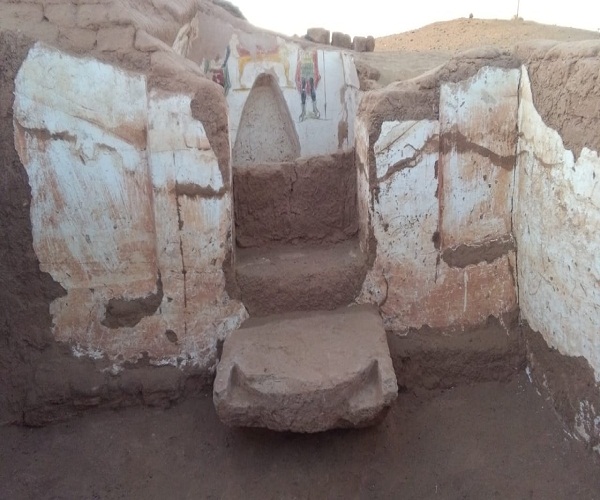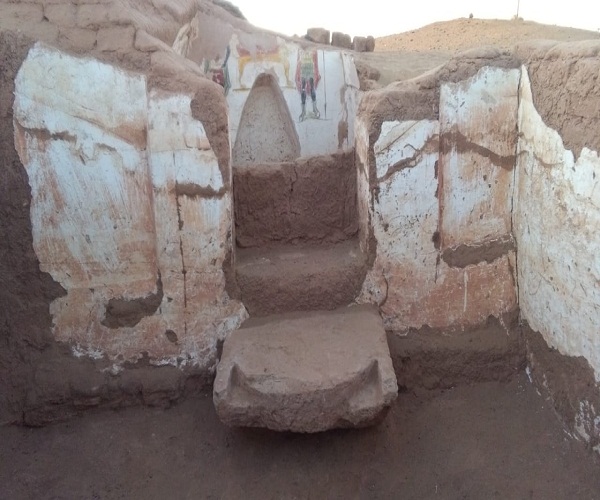 This shrine leads to another cemetery, consisting of a ladder leading to the funerary corridor, and from it to a room found on the northern wall on it Nisha engraved with a unique picture depicts the process of embalming the graveyard.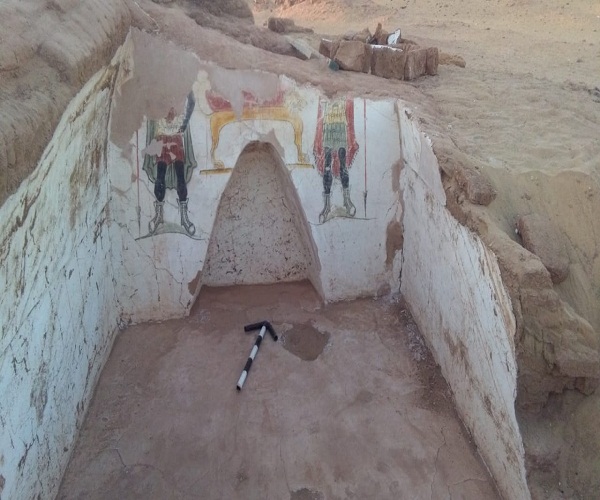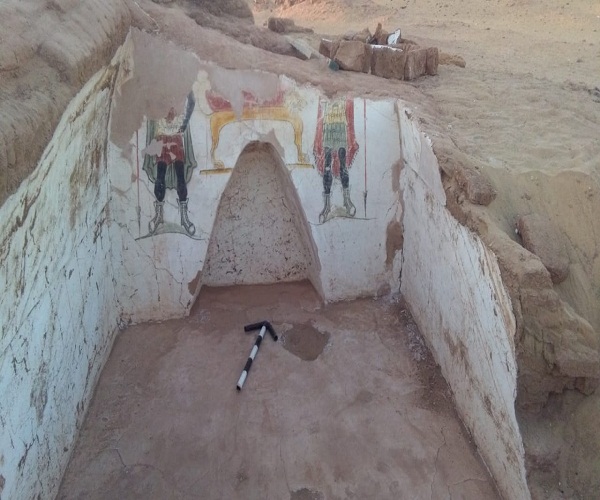 Dr. Ashmawi pointed out that the first works of archaeological excavations in the region began in 2002, and continued for five seasons of the archaeological where the discovery of more than 10 tombs incomplete sandstone built and completed with mud bricks. These cemeteries date back to the Greek era and are characterized by a unique architectural style, some of which consist of three floors and some of the other two floors and each end of the cemetery in a pyramid. The walls of these cemeteries are decorated with funerary, colorful murals.