4500-Year-Old Burial of a Teenager Discovered
The Egyptian archaeological mission directed by Omar Zaki, Director General of Beni Suef antiquities, resumed the excavation work in the area of meidum pyramid east of Al-Mastaba No. 17.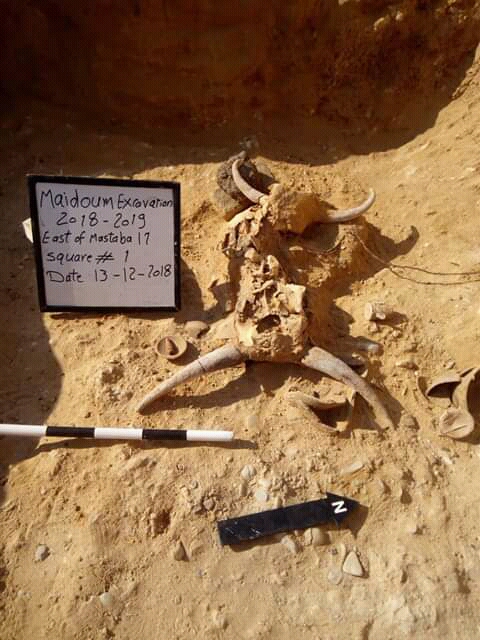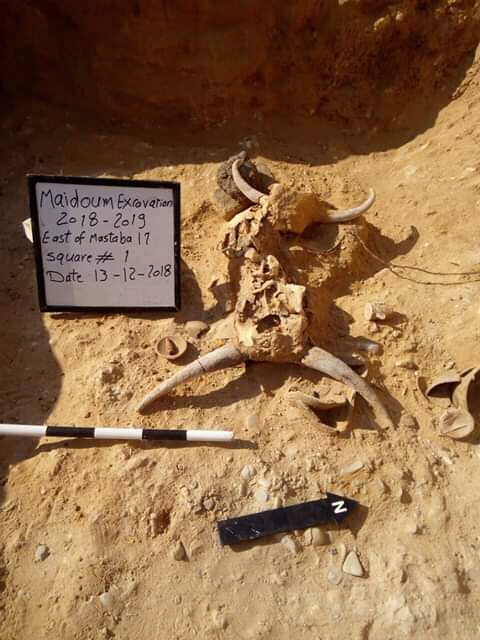 The purpose of the excavation works is to reveal the extension of the main cemetery to the end of the period of the 3rd Dynasty of the Old Kingdom, Dr. Moustafa Waziri, Secretary General of the Supreme Council of Antiquities said, where the excavation works in the region to reveal funerary offerings in the east of the mastaba No. 17, which are two heads of  animals, probably bulls, he added, next to them three small symbolic utensils made of pottery and the scrolls of papyrus, pointing out that the mission is now studying all of this.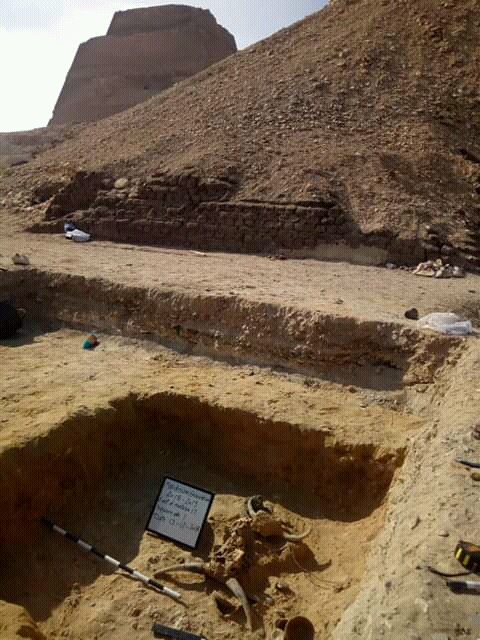 Mudbrick walls were also discovered, which representing the outer wall surrounding the mastaba, Dr. Ayman Ashmawi, head of the Egyptian Antiquities Sector said, as well as revealing the human burial for a 13-year-old girl in a squatting position. The Mission is now in the process of restoring and strengthening the discovered mud brick walls to protect it.
#Egypt #Egyptology #Archaeoogy #MeidumPyramid