Trending
The First Minister of Antiquities to Hike to Serabit El Khadim
Minister of Antiquities, Dr. Khaled El-Enany hiked to the archaeological area Serabit El Khadim in South Sinai, sunday morning, and visit Hathor Temple, Which is located at an altitude of about 850 meters from the earth's surface. The minister accompanied by Major General Khaled Fouda, Governor of South Sinai, and Dr. Mostafa Waziri, Secretary General of the Supreme Council of Antiquities.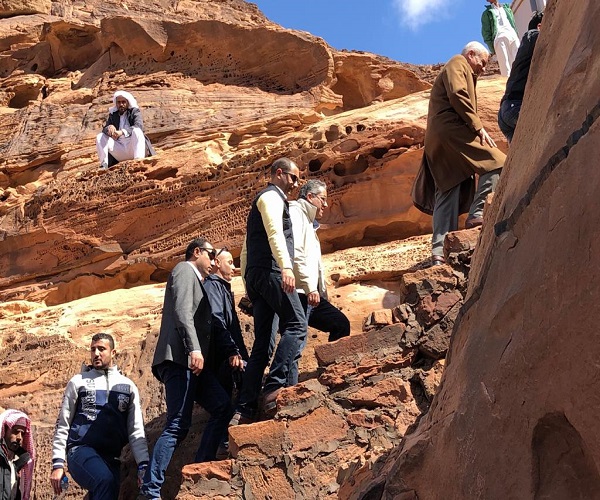 The tour began by inspecting the Training Center of South Sinai and the administrative building of Serabit El Khadim, which began its activities in 2017, to train archaeologists in the modern scientific methods of documenting rock inscriptions. In December 2018, Committee for the project of archaeological documentation of rock inscriptions in South Sinai started in the Training Center.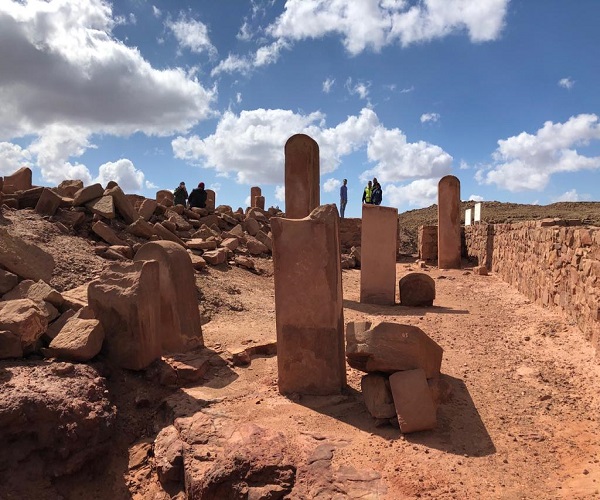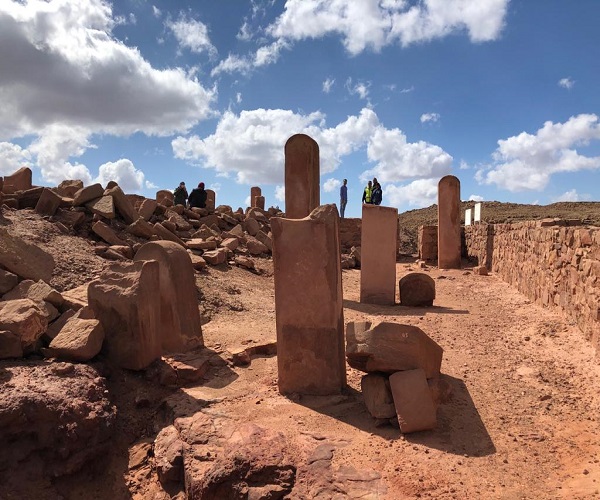 After that Dr. El Enany and Dr. Waziri climbed up the mountain to reach the temple of Hathor, to be the first Minister of Antiquities and the first Secretary General of the Supreme Council of Antiquities to visit the temple and climb the mountain for an hour and a half to reach it.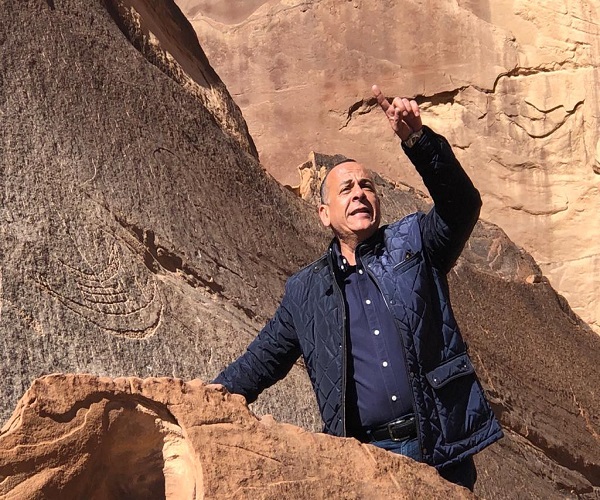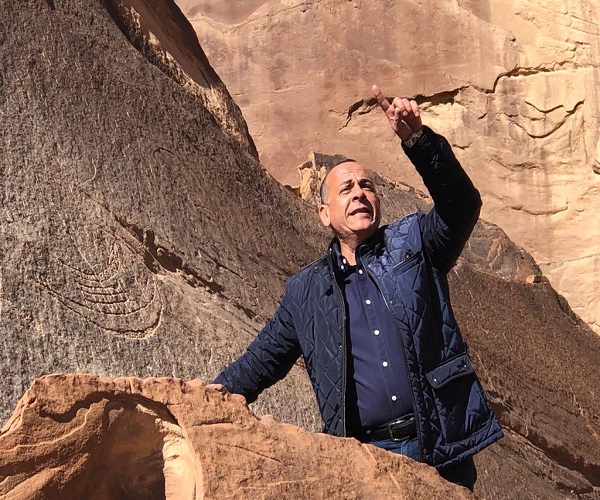 From the Hathor Temple on Serabit El Khadim Dr. Enany called tourists who practice climbing to visit the temple and exercise their favorite sport at the same time, as his visit is to encourage adventure tourism, he made it clear that the ministry during the previous years made a ladder to help visitors climb the mountain to reach the temple.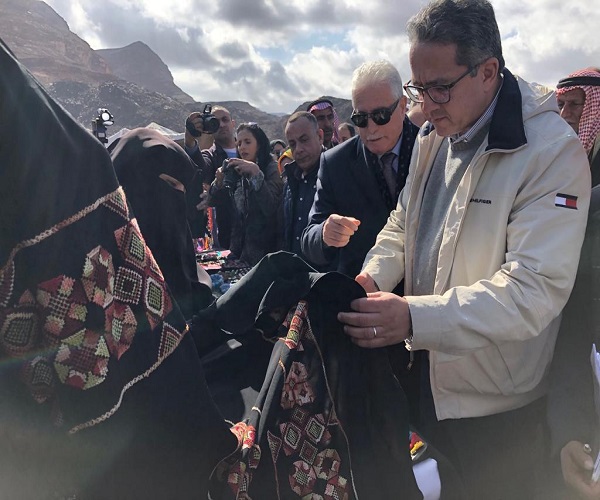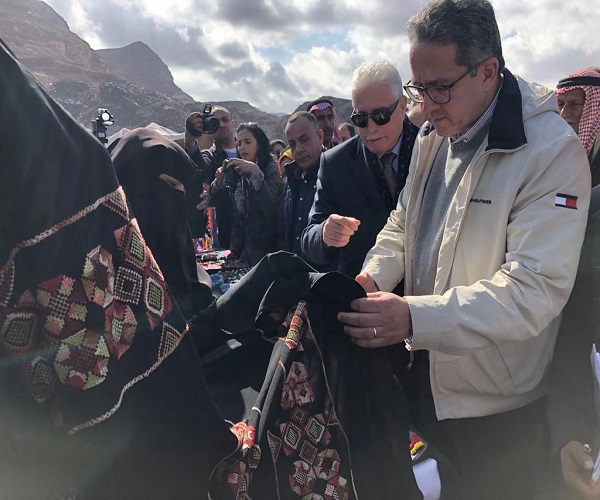 He also promised the governor of South Sinai in coordination with the security authorities to facilitate the process of visit.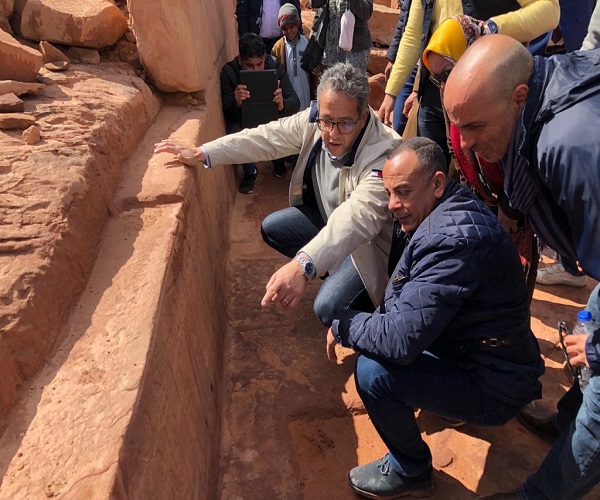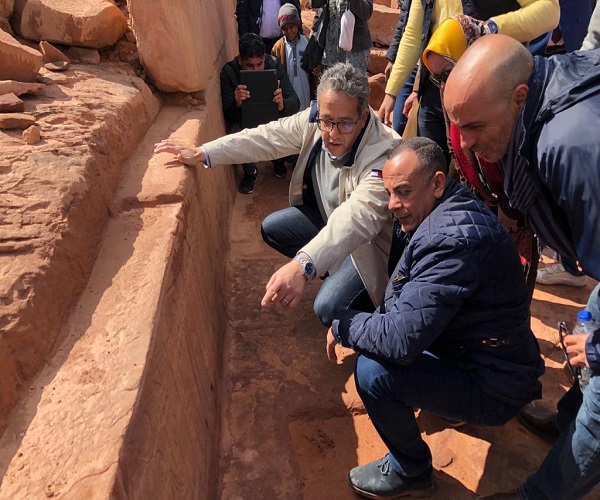 On the other hand the residents of the area celebrated the presence of Dr. El Enany and Major Foda on Serabit El Khadim, displaying their products from handicrafts and food products, and taking pictures with them.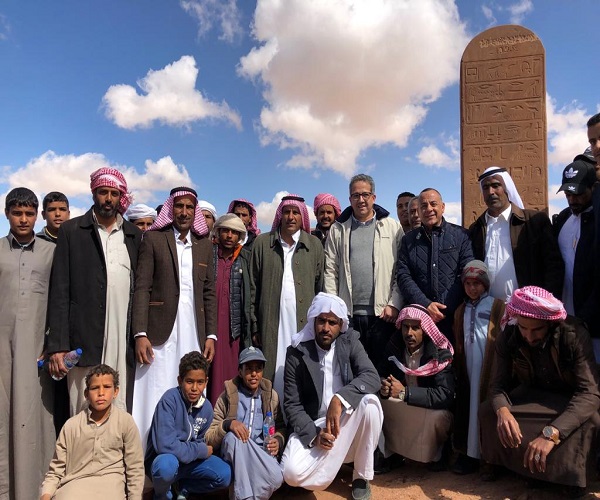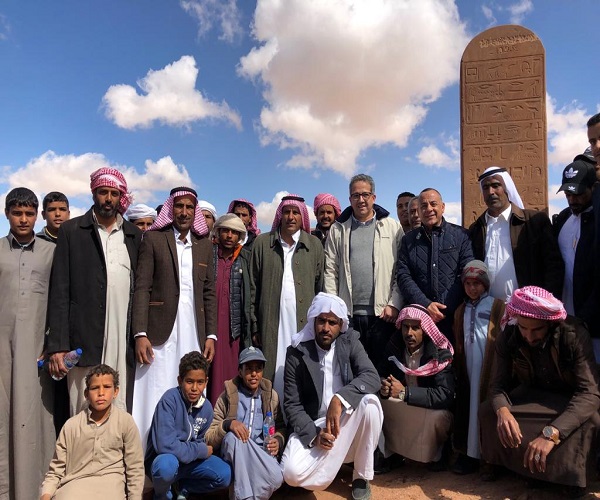 The Serabit area is located southeast of Abu Zenima, about 50 km inside the mountain. The region was used for turquoise mining from the predynastic era through the old Kingdom, the middle and modern Kingdom.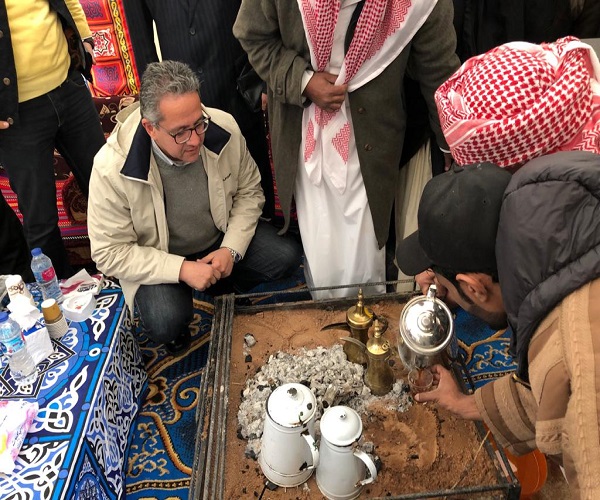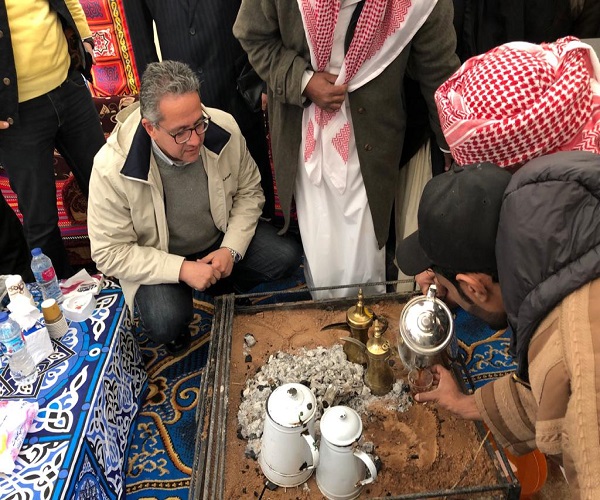 The temple of Hathor was built on the highest mountain of Serabit, at 850 meters above sea level, 80 meters long and 35 meters wide. The temple was established by King Amenemhat I. It contains halls with a monument to the Pharaohs of Egypt such as Amenemhat I, Senusret I, Thutmose III, and Ramses II.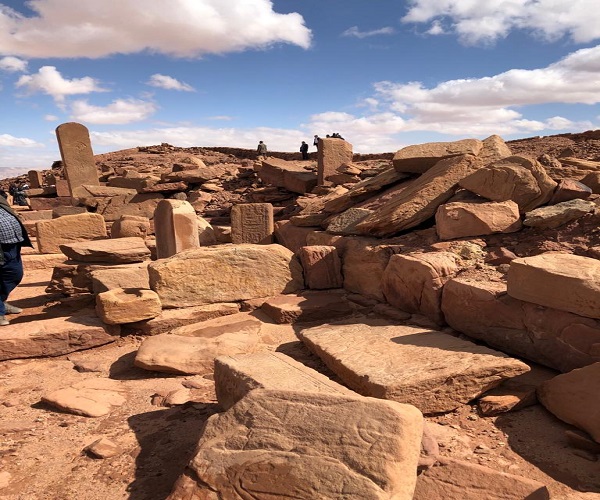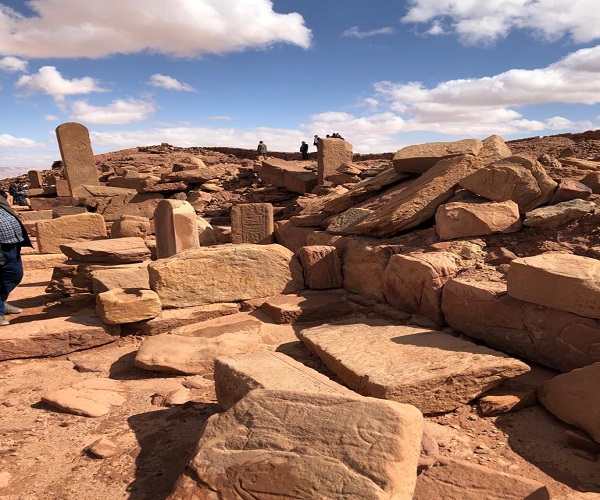 The area contains more than 28 caves for turquoise mining, located on the same caves on the mountain where the temple is located, and the entries include hieroglyphic inscriptions belonging to some of the rulers of Egypt from the era of the Central and Modern Kingdom.