An Egyptian- polish archaeological mission – following the Polish Centre of Mediterranean Archaeology UW, working in Kom el Dikka in Alexandria – has discovered the remains of a vast residential settlement, dating back the 4th to the 7th century AD, and a bunch of Romanian mosaic, covering the floor of one of the houses in the settlement.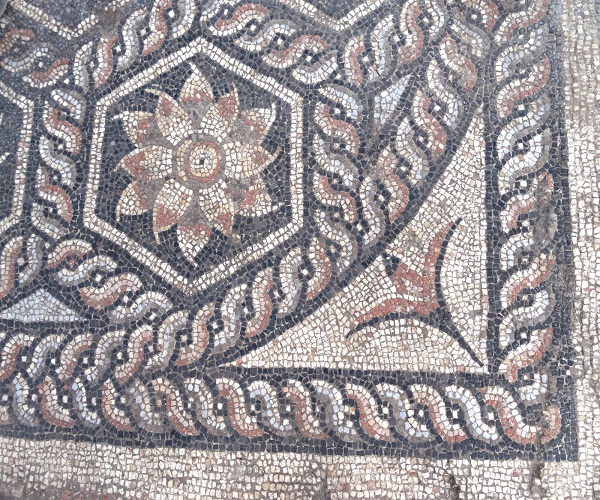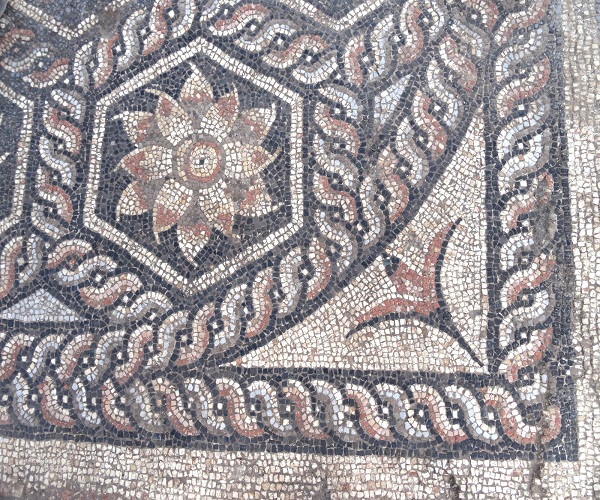 Mostafa Waziri, secretary general of the Supreme Council of Antiquities, said that Kom el Dikka seen another multi-coloured mosaic floor, that show the affluence of the residents of those homes, but also to the popularity of mosaic art in Alexandria.
The discovered mosaic shown in the villa of the birds, which is the first museum of mosaic floors in Egypt.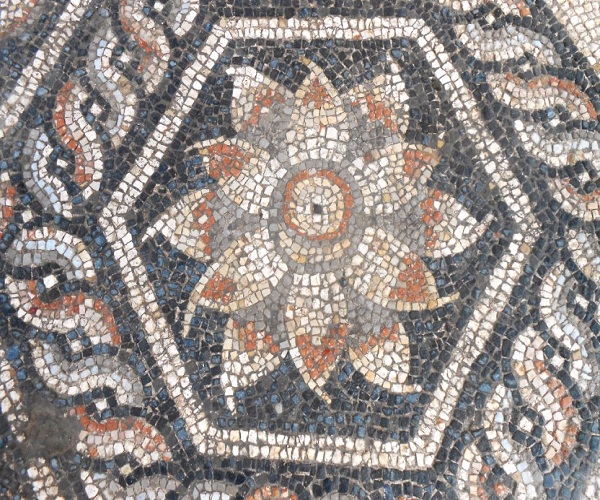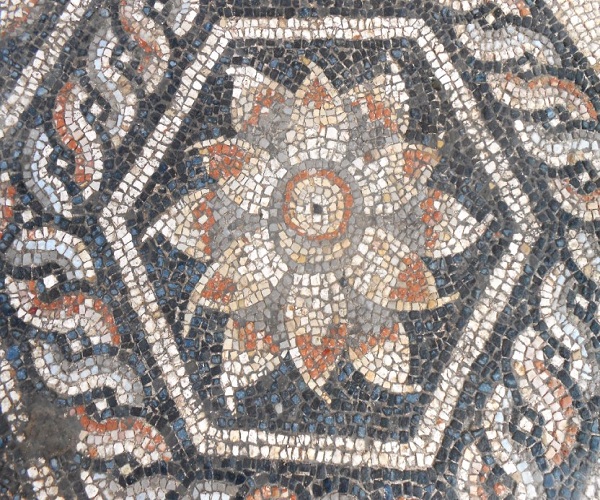 Aymen Ashmawi, head of the Ancient Egyptian Antiquities Sector, explained that the settlement includes a remains of small theatre, a grand imperial bath and a unique group of 22 lecture halls — apparently the remains of an ancient university.

The discovered mosaic is a square surface of an area of ​​2.60 m x 2.60 m, Grzegorz Majcherek, head of the excavation mission, explained. He added is consists of six hexagonal panels featuring lotus flowers, framed by a circular guilloche pattern.
Majcherek pointed out that this design is the most imposing of the dining rooms in a Roman house, is considered distinctive for Alexandrian style and exceptionally popular in Roman Egypt.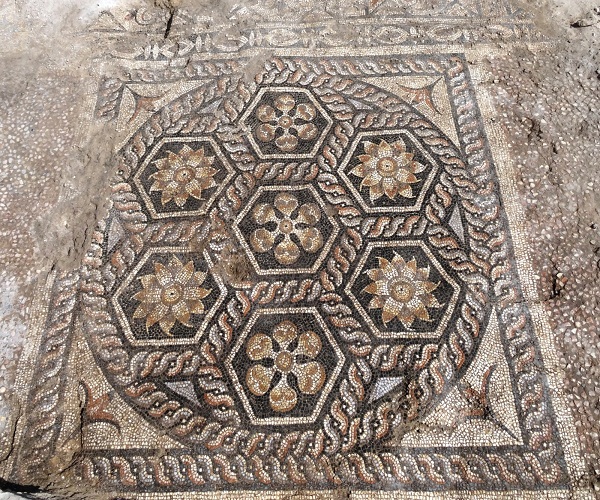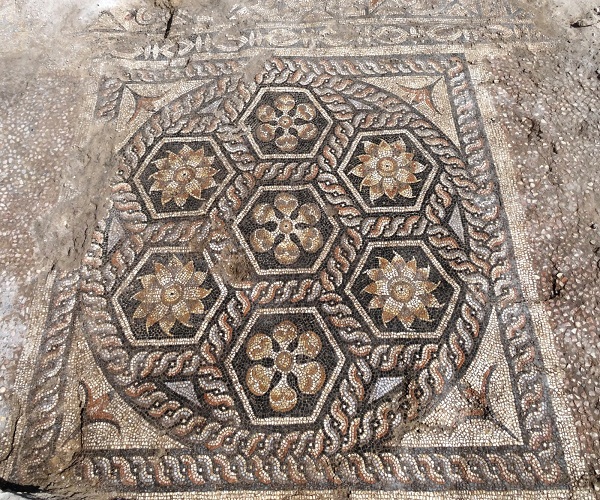 Majcherek added the Polish Archaeological Mission has been operating at the site located in the old settlement since 1960 in cooperation with the Egyptian Ministry of Antiquities. In recent years excavations have focused on the study of residential architecture, which is still somewhat unknown in Roman Alexandria from the first century until the third century AD. It knows that the buildings of that period were often lavishly decorated, explaining that the disclosure of this season is the best proof of this.